Double glazing is two pieces of glass sealed together with an air space between them.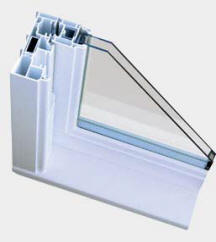 Double glazing is now a standard requirement for new homes. Not only does it provide effective insulation by reducing heat loss, it also provides a warmer, drier, healthier home. Other benefits include reduced noise, zero condensation and lower energy costs.
When double glazing is combined with argon gas, the insulation effect is further increased. When argon is sealed in, the thermal performance can increase up to 15%.
CM Glass Ltd is the only company in Hamilton to manufacture their double glazing on site, and we can also assist with selecting the right types of glass to use.
Ask about our retrofit service too, to enable double glazed windows to be installed into standard glazing systems, both aluminium and wooden.
We guarantee you will be amazed at the price competiveness of retrofit double glazing!
Contact us today to discuss your double glazing requirements.